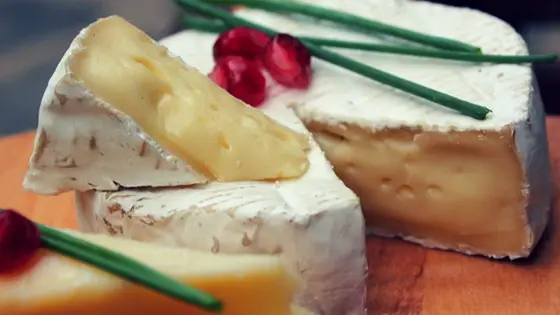 There's nothing quite like the rich earthy flavour of Camembert. For a filling meal Combine it with a freshly baked warmed baguette or a hot potato and you have a mouthwatering meal.
When deciding how to cook Camembert there are several things to consider that will help you get fantastic results as opposed to a mediocre sticky mess.
Once you know what to do and what to avoid it is relatively easy to get great results with your cheese.
Below are the top tips on things to do to make sure you get great results and how to cook your Camembert and avoid the pitfalls.
How to Cook Camembert For A Molten Gooey Centre
Top Tips for Perfectly Squidgy Camembert
Use baking Camembert as this gets better results than normal. Not all supermarkets do it, however, Sainsbury's do.
Use unpasteurised Camembert as pasteurised doesn't cook so well.
When cooking cut a slit in the top of the cheese to help with cooking.
Make sure you remove your cheese from the fridge in plenty of time and allow it to warm up to room temperature as this speeds up the cooking time.
Put something under the cheese to help prevent any leaks.
If you can get it in a wooden box, buy it in a box as you can cook it in it.
Stapled boxes are better than glued ones as the glue comes loose during cooking.
Remove another packing.
Bake in a ceramic dish
Method of Cooking a Basic Cheese
Pre-heat your oven to 190°C, Gas Mark 5.
Remove any wrapping and put your cheese into a dish if you are not using a box. If you are using a box return it to the box
cut a small cross in the top of the Camembert to allow air to escape. A couple of inches should be enough. (5cm)
Place it on a baking tray and put it on the middle shelf of your oven.
Cook for about 10 minutes.
Remove it from the oven and peel back the rind and return it to your oven.
Now cook for another 5 to 7 minutes or so or until the center is all molten.
Stir well.
Serve with thick warmed baguette.
Simple Extras for Extra Special Flavour
Simply add some wine at the beginning or pop in some garlic or rosemary or s bit of sea salt.