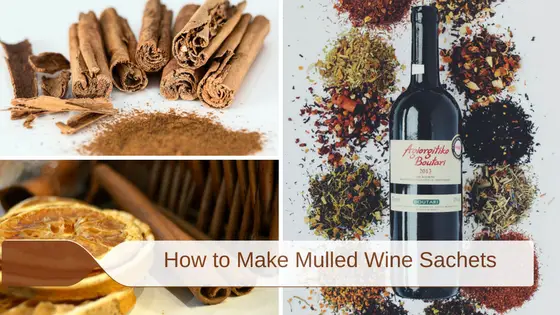 Learning how to make mulled wine sachets for gifts for family and friends is easy and fun to do.  With everything from choosing which muslin to use to what spices to put in in your hands, you can let your creativity run wild.
These sachets make great gifts on their own or teamed up with a bottle of wine.  What a lovely way to add that something extra special to that homemade bottle of wine.  With everything from choosing which muslin to use to what spices to put in in your hands, you can let your creativity loose.
Why Create Your Own Sachets?
While there are some great spice mixes on the market if you do not have the time nor inclination to make your own mulled wine spice mix there is nothing quite like making your own.  It feels better and tastes better and you have the satisfaction of creating something special for your loved ones.
If you are creating mulled wine for yourself you can choose to use sachets or put the spice mix straight into the wine.
Spice sachets make great gifts for family or friends or even work gifts. They can be given on their own or as a personal touch to add with a bottle of wine.
What Spices Do You need To Make One Bottle of Mulled Wine?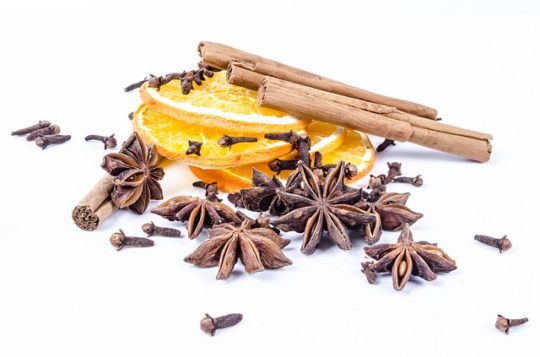 To make one bottle of mulled wine you need to add the following spices to your sachet:
1 Cinnamon, 4 Star Anise, 4 Cloves, Dried Lemon Peel, Dried Orange Peel,  Small amount of Aniseed
Below are some variations if you prefer something different:
Fennel seeds, Ginger, Whole green cardamom pods, Vanilla pods
A full list of Traditional spices for mulled wine.
Do You Need Muslin Bags or Muslin Squares?
Small muslin bags are the easiest as once you have your spice mix you can just fill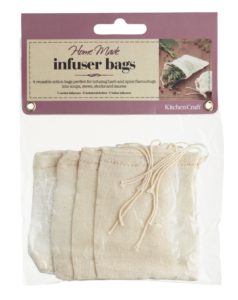 them up and pull the string then they are ready.  You can also choose to make your spice bags from muslin squares and cut them to size.
If you use a square rather than a bag you can bundle your spices in the centre and then tie them up.
You may be able to get your spice bags or muslin squares locally, if not Amazon do some.Once you have decided on your spice sachet mix and your bags/sachets carefully put the mix into the bags. Try to avoid getting the spices onto the outer sachet as they may not be removed easily.
Pack of 4 Kitchen Craft Home Made Spice Bags
Once in either draw the strings to a close or tie with string.
How to Dress Your Spice Sachets for Christmas Gifts?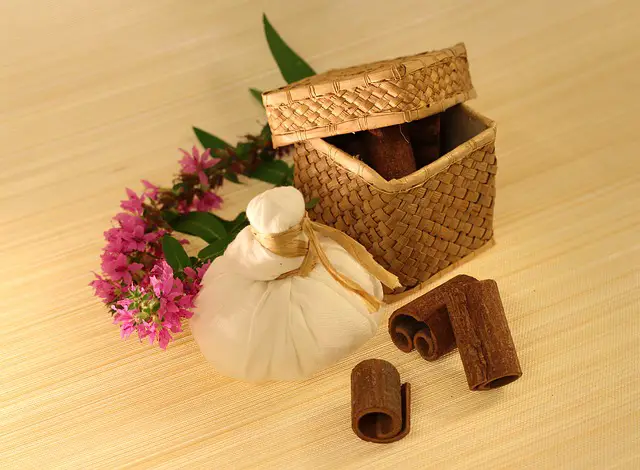 If you are giving gifts you will want to make them look that extra bit special.  You can simply add a brightly coloured bit of ribbon or a small rustic gift tag to your spice sachet.
Perhaps choose Christmas colours like red, gold or green or maybe your friends favourite colours.
Or put your sachets into a small box or gift bag.
Note this can also create a purely aromatic spice mix as well.