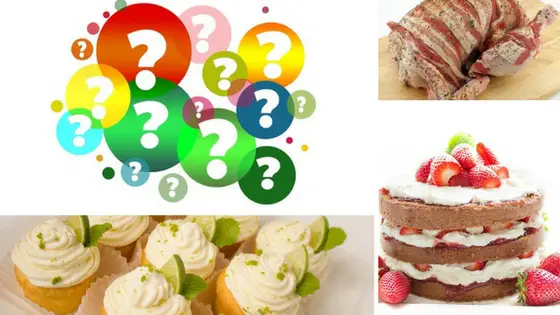 Below are some of the most frequently asked questions about using the halogen oven.  I have seen them time and time again on Facebook and forums and even asked some myself when starting out
Top 11 FAQS for the Halogen Oven
Can I cook Directly on the bottom of the Halogen Oven without any rack or trays?
This one has bugged me for some time.  I have seen it asked a lot and answered it a few times.  Yet the information given about trays and the pictures on sites like Amazon and the advice of different people do not marry up. So I decided to go to the source and ask them directly.  So with thanks to Andrew James customer service.
Yes, you can cook directly on the bottom of the oven without any trays, however, it is best to cook in water/liquid to prevent burning.
Can I cook a Roast Chicken?
Yes you can see our how to cook a whole roast chicken post
What Temperature do I cook a Roast chicken at in my Halogen?
You set the oven to 200C
Do I Need an Extender Ring?
That depends on you and what you want to cook.  An extender ring can lengthen the life of your over because fewer things spit onto your element.  Also if you are cooking larger items it makes your oven larger, it is also great if you are baking cakes as it distances the top from them.
Is a Halogen the Same as Other Cookers?
No, they cook with halogen heat. They are smaller and cook faster than normal cookers.
Can I Use Foil in my Halogen?
Yes, you can.  In fact, it can be really useful to prevent burning on the top or making sure things are cooked through.
Does the halogen use much electric?
They do save electric, they cook faster and you can use a higher temperature as well.
Can you use a halogen oven in a caravan or motorhome?
Yes, you can, they make for a great asset to caravaning as they are easy to transport.
Can you use roasting bags?
Yes, you can use roasting bags in your oven. However, you need to make sure they are not too close or touching the top of the oven or they will melt.  Best use your extender ring to be sure.
What dishes can you use in your halogen?
Use normal bakeware in your oven if it will fit.  There is also specialist accessories designed to fit into your oven.
Can I Cook frozen food in my Halogen Oven?
Yes, you can, simply follow the instructions for Fan oven and keep an eye on your meal to make sure it is cooking to schedule.  I usually find that a 175C-180C setting gives you enough time and cooks through really well on the top rack but it does depend on what you are cooking and the required temperature on the pack. See our individual posts on frozen cooking for more details.