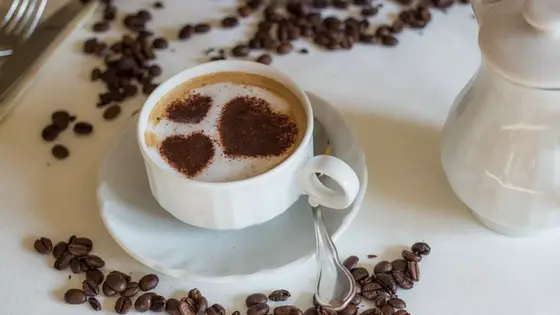 A chocolate shaker and stencils can add a touch of fun, professionalism or romance to your coffee and chocolate drinks. You can use the shaker with chocolate, cinnamon, flour or icing sugar so it is very versatile.
Having chocolate on your drinks is a final touch that makes your drink that much more special.  Cheer someone up with a smiley face or show someone you love them with a heart.  A simple message in a drink.
Chocolate shaker stencils make that much easier to do and even if you are not using the stencil the shaker can be really useful around the home.  If you are on a diet a sprinkling of chocolate can make a treat that much more luxurious and stops you from heading for the cookie jar.
Simple and easy to use they are a must for any coffee or chocolate connoisseur. The shaker is also great for shaking icing onto cakes or using with flour.
Chocolate & Cappuccino Chocolate Shaker and Stencils for Easy Chocolate Designs
You can either choose to buy sets with the shaker or get just the stencils if you already have one.  Below is a set of fine stencils.  At the bottom of the page is a selection of shakers and stencils.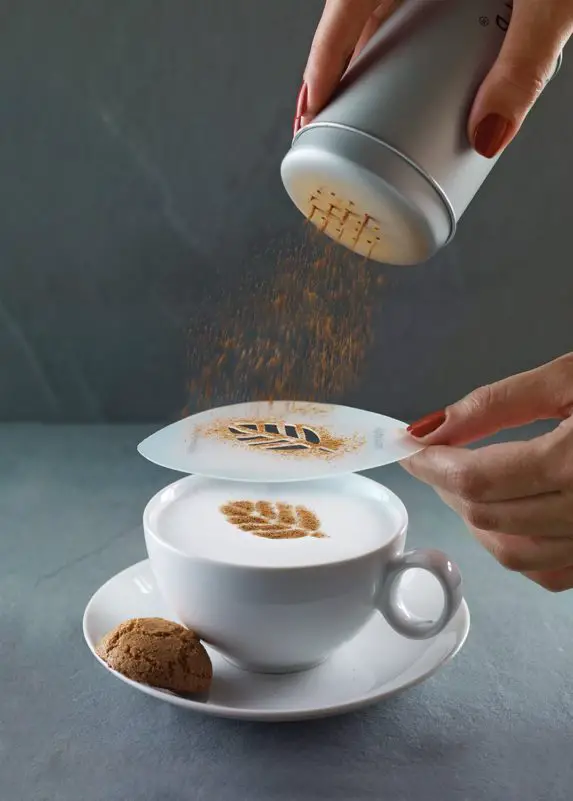 Get an Aerolatte Cappuccino Art Stencils for the Professional Look
This set has 6 quality chocolate shaker stencils have designs to create the professional look and they are shaped to fit your mugs easily unless you are like my nephew and have a huge mug. You can get the chocolate shaker for these separately.
These easy and fun designs this chocolate shaker for coffee, cappuccino and hot chocolates is well worth getting.  You can also use them for icing
The shakers are usually made of stainless steel.
Video Demo on Using Your Chocolate Shaker Stencils
This video shows how easy it is to create designs on your coffee or hot chocolate with a shaker.
A Stainless Steel Chocolate Shaker with 16 Stencils – Which is Your Favourite?
For me it is the panda, he is adorable I have always been a fan of bears.  Feel free to comment below to say which is your favourite and why.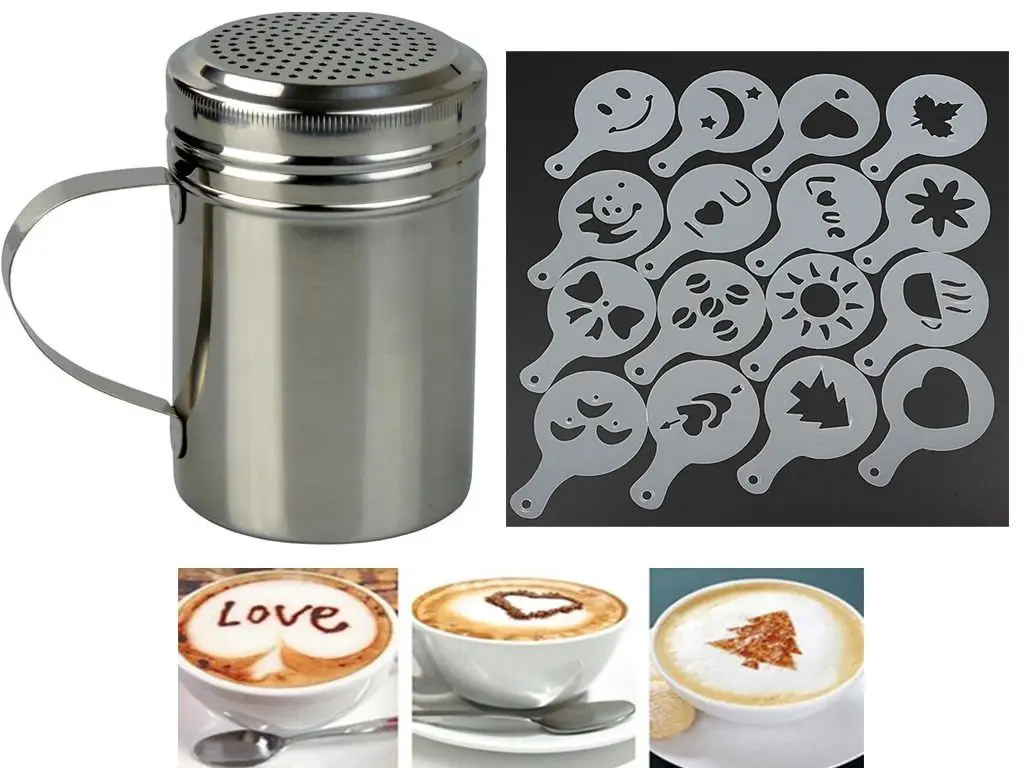 Explore more chocolate shaker and stencils here
These stencils are great value for money with 16 to choose from they cover a range of occasions. They are reusable and made of quality plastic so are easy to wash and clean.