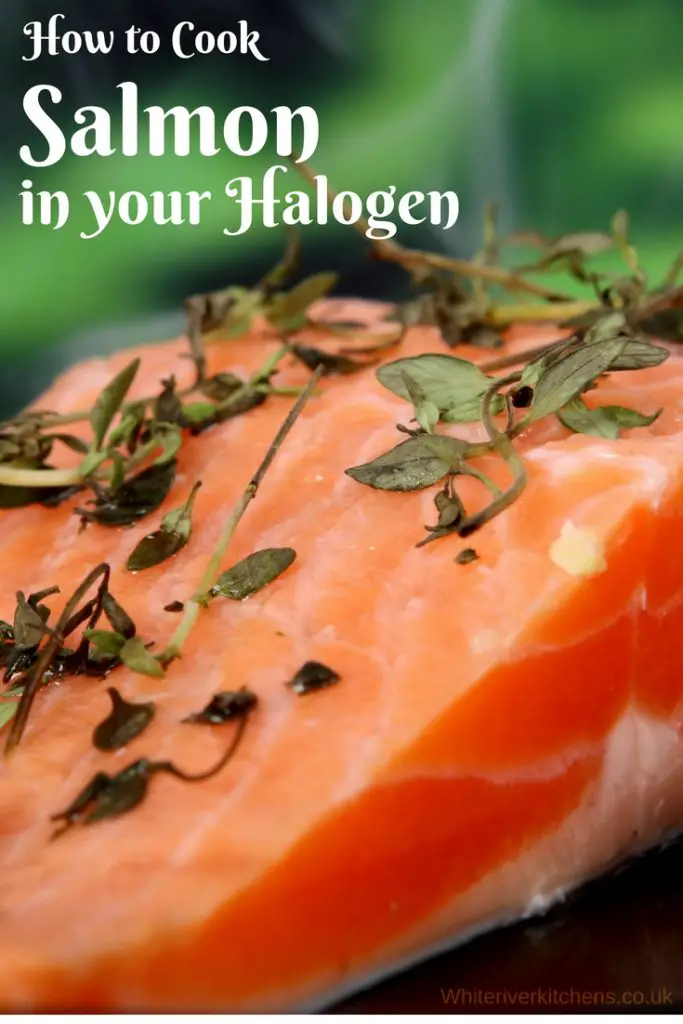 Why not cook your own delicious salmon fillets in your halogen oven? It is really easy to do and doesn't require many ingredients.
It is also versatile as it can be used as fillets and pulled to put it into salads with a bit of extra virgin olive oil.
Salmon is both tasty and good for you. As one of the recommended oily fish to eat it is rich in omega 3 fatty acids.
The halogen is perfect for cooking salmon. The instructions below show you how to cook salmon in your halogen oven. And also a simple recipe if you want to add something extra to it.
How to Cook Salmon in Your Halogen Oven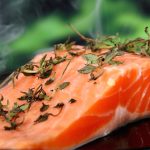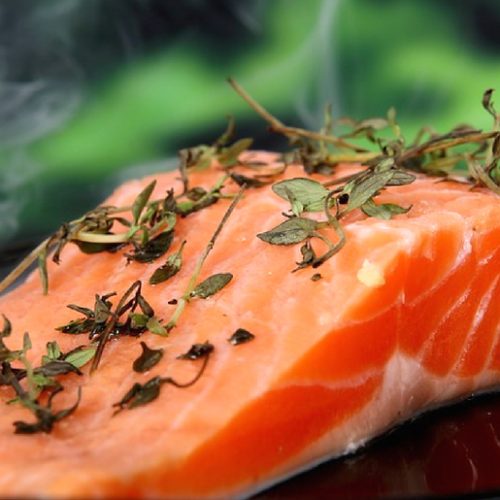 Easy Halogen Oven Salmon Recipe
For this recipe, I have created a basic salmon recipe with a couple of optional extras. You can choose if you want to just create a basic salmon dish or add the extras for a different taste.
Ingredients
Salmon

Lemon

optional

Honey

optional

Salt & Pepper

cooking oil
Instructions
Set your oven to 180C (350F)

Quickly lightly cover your foil in oil to help stop sticking

Place your salmon fillets onto your sheet of foil

Lightly coat the top of your salmon with oil and honey and sprinkle salt and pepper to taste

Put your salmon on the bottom rack

Cook salmon for about 20 to 25 minutes (allow 4-6mins per 2.5cm/1/2 inch see notes below: on how long it takes to cook salmon. Check your fillets at 15 minutes.

Check if you have a thermometer the internal temperature of your fish needs to be 145F 62C
Recipe Notes
You can use your halogen oven to cook fresh or frozen salmon. If you are using frozen you can (check on the pack) defrost and use the extras or simply cook from frozen. Safety Note: If you are defrosting salmon and it comes in those vacuum packed plastic covers please make sure you remove the cover before defrosting as keeping it on can cause harmful bacteria.
How Long Does It Take To Cook Salmon
In a normal oven, you allow different amounts of cooking time depending on the salmon's size. This is usually determined by how thick your salmon fillet is. Mostly I cook either a small salmon fillet or a frozen one so the cooking times are about the same. And I confess I tend to go more on visuals than time with salmon.
How to tell if your fish is done.
I probably tend to err on the side of caution and cook it well. But the way to tell if your fish is done is if it has reached an internal temperature of between 62.8 (145F) US temperature guide and 50C for the UK.  You test the salmon with your thermometer at the thickest part of the fillet. Also, the look and feel of your fish depending on how you cook it will guide you to if it is ready to eat or not.
Should You Wrap Your Salmon in Foil or Not?
I think it is personal preference to a degree. With the halogen oven though I prefer to cook it in foil because it stops the salmon from drying out and losing its the juices to the tray below. (You could also use a tray & bottom shelf or use an extender ring ). Also, I don't use the extender ring so it is quite close to the element.
What I do is wrap it from underneath and bring the foil up around the salmon but leave a slight gap in the middle. It always feels as though the salmon takes too long to cook if you cover it completely.
Also, I sometimes cook it in a sauce and prefer it wrapped for that.
Tips for Better Results in Your Halogen
Becuase the halogen is so fast at cooking it is tempting to turn up the temperature and cook your fish quickly. It isn't a good idea. Keep your temperature to the suggested amounts and test with a thermometer if possible.
Note: Pictures are stock images and for display only