How to cook spinach leaves by steaming, microwaving, or sautéing. Spinach leaves cook very quickly and they are very easy to do and are packed full of goodness.
Spinach leaves are packed full of Vitamin A and K and have a good amount of Vitamin C as well as other vitamins and minerals including magnesium, manganese, and of course not to forget iron.  They also have fibre calcium and folate.
Below are several easy ways to cook spinach from straightforward steaming or microwaving and a simple way of Sautéing your leaves.
If you are growing spinach it is a great plant to grow as it is cut and come again making it a great value in time, space and investment.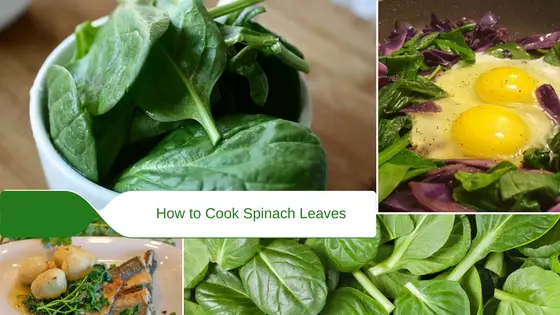 How to Cook Spinach Leaves
How to Prepare Spinach Leaves for Cooking
Preparing your leaves is really easy as they do not need much preparation for basic cooking. All you need to do is wash them in cold water and cut off any of the thick stems.  If you are buying ready-cut leaves this is doubly important due to the storage process used in shops.
If you are using homegrown spinach or large leaves make sure you gently move around while washing to get rid of any bits of soil that might have attached themselves to the leaves.  Do a quick check for any unwelcome extras.
How to Steam Spinach in a Steamer on the Hob
Wash your spinach leaves as above
Pop them into your steamer
Make sure you have enough water in your steamer so that it doesn't get dry
Steam your leaves on medium heat for 3 to 3 and a half minutes approximately
Check for wilting once wilted they are ready
Remove them from the steamer and serve immediately while they are hot.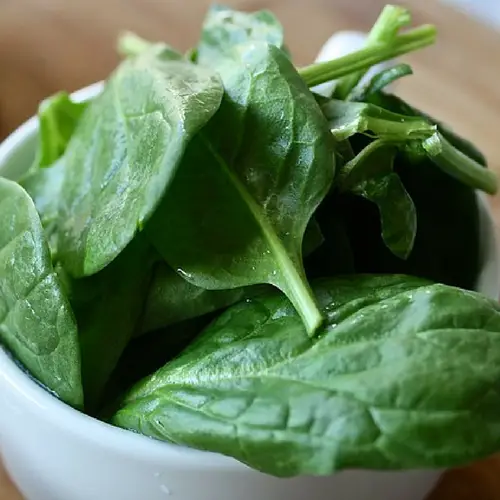 How to cook Spinach in a Microwave
Wash your leaves thoroughly as above
Place in a microwavable bowl or plate
Cooking times for your ovens.  A Cat D (750w) is approx 2½ mins and a Cat E (850w) is about 2 mins cooking time.
Cooking Tip: Spinach leaves cook really quickly.  Watch out for them to start to wilt.  This is when they are ready.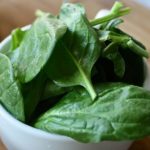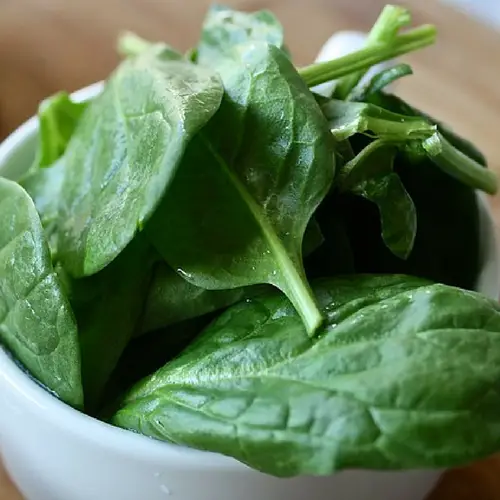 How To Sauté Baby Spinach
Ingredients
400

g

of Baby Spinach

14 US oz

22

ml

tablespoons Oil

1.5 US tablespoons

1-2

cloves

garlic to taste

Instructions
Instructions
Put the oil into the pan and heat

Pop your baby spinach into the pan

Pile it high as it reduces right down once it starts cooking

Once it is cooking add your garlic

Use tongs to mix up and toss around your baby spinach and garlic

Once your leaves are wilting it is cooked and ready to serve

Serve immediately
Recipe Notes
Ideally, you need a sauté pan with high sides for this, however, any high-sided frying pan or skillet with a flat wide base will work. You are looking for maximum contact with the heat source.
How to Sauté Spinach Video Example with an Alternative Recipe
This fantastic Video by Laura Vitale shows how to Sauté Spinach in clear easy steps.