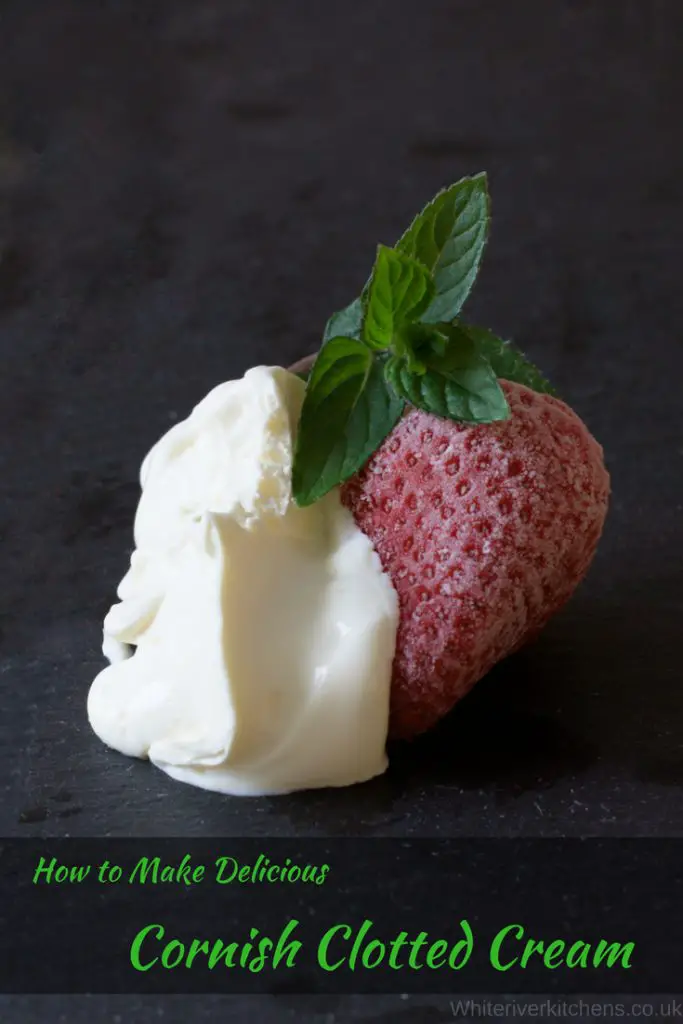 I am so excited. I never realized how easy it is to make clotted cream before. My own delicious fresh Cornish clotted cream. I can't wait.
While researching food photography videos on YouTube I came across a video showing how to make Cornish or Devonshire clotted cream. I'd never even considered making it before. I guess I just thought it was complicated.
Because a few of my recipes use it I thought I'd share how to make it as many of my readers can't get hold of it and others like making their things from scratch or saving money.
So here goes, my experience of making clotted cream along with the instructions for those that want to try it for themselves.
How to Make Real Cornish Clotted Cream
So here below is my first experience of clotted cream making shared along with the YouTube video that I am following if you want to see an expert maker in action along with some lovely shots of the moors then take a look or simply scroll down and see my newbie experiences in action. I wish to thank him that he allows and encourages sharing his video. Clotted cream takes over the world.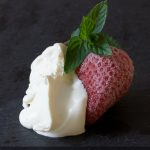 How To Make Real Cornish Clotted Cream
Clotted cream is quite expensive for a small amount. You don't actually need that much because it is really rich but it would be nice to be able to make it yourself so if you have friends you can treat them. So here goes. The ingredients are simple.
You can freeze if you need to.
Ingredients
300

Double cream

High Fat- I used 300ml but you can use large quantities if you want and have a larger dish.

lol

that's it folks, one simple ingredient. No, I can't believe it either. For those of my readers from the US and outside the UK in general, you can use heavy cream as it is similar to double cream.
Instructions
I don't have the huge containers that he uses so used a smaller amount, bigger ones are better but I only have a small oven so will see if it works, if not will have to empty my oven storage lol. If you want a large amount to check out his huge flat dish or ovenproof saucepan.

Set and preheat your ovens for the following: Ovens 160C (320F) and not to forget the Halogen (or Fan oven) 140C (284F ), Gass Mark 3. Please preheat your Halogen for this one. I know it doesn't really normally need it but here you do. Below will explain why.

Pour your double or heavy cream into your dish. Make sure it spreads evenly. It should not be deeper than 1-2 inches (2.5-5cm).

Put your dish of cream into your preheated oven and then turn it off. He is quite passionate about this bit so taking notice. This bit feels a bit counter-intuitive as you have to leave it out in the warm for 10-12 hours. And you can't open the oven door. That's ages so make sure you don't need to use your oven for anything.

Now once you have done this you have to remove the dish of cream carefully without disturbing it and put it in the fridge for 8 hours or overnight in the cold.

Now it should be ready Yay, my very own clotted cream.

Now, you simply take the clotted cream from the top and separate it from the liquid on the bottom. Both can be used so don't throw it away. You can also freeze your clotted cream to keep it for later if you have made lots.
Recipe Notes
I don't have the huge containers that he uses so used a smaller amount, bigger ones are better but I only have a small oven so will see if it works, if not will have to empty my oven storage lol. If you want a large amount to check out his huge flat dish or ovenproof saucepan.
for 300ml of cream, I used a 20cm dish and that worked well.
Pros and Cons of Making your Own Clotted Cream
Pros of Making your own Clotted Cream
While it is mostly easy to get hold of here in sunny Cornwall clotted cream is hard to get hold of in many places outside the UK so making your own has its benefits. You get to make and enjoy your own clotted cream anywhere in the world at any time. I don't know if it is like pasties though were you can't call it Cornish if it is made elsewhere.
Making your own is also much cheaper.
Cons of Making Clotted Cream
While it doesn't really take much of your actual time the actual process is a bit time consuming and takes up your oven for the whole day. The whole process takes about 18-20 hours. It's hands-off, which isn't a problem it is just you have to think well in advance. I have seen it made in the slow cooker too so you could try that if you need your oven freed up. It's also quicker to make.
Did It Work Out More Economical to Make My Own Clotted Cream?
First I got my double cream from the local Coop Supermarket. As advised by the video I got the extra thick (fat) one. Even at coop inflated prices, it was still less than buying clotted cream at Asda, in the coop Double cream is half that of clotted and in Asda about 40% so that is a substantial saving. Even including the oven running cost, it is minimal it is a substantial saving. As the Double cream is half the price of clotted its nearly a 50% saving as the oven cost is negligible.
How Did My First Attempt Go?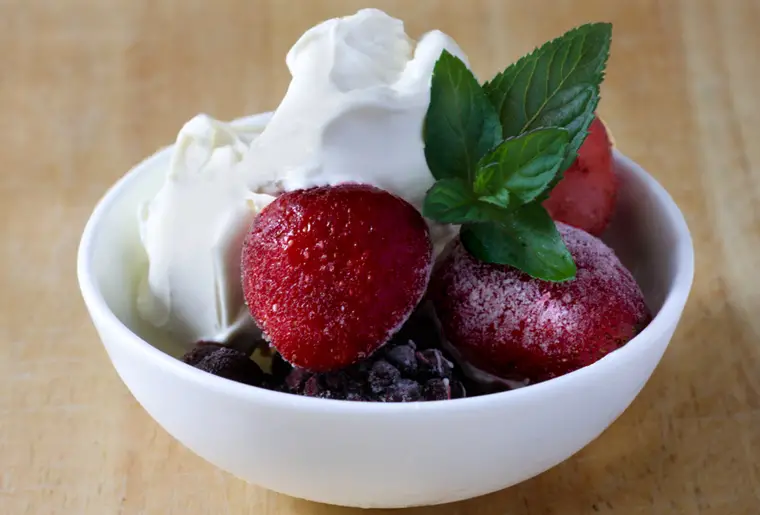 My first issue was remembering to do it. I'd decided to do it overnight as I might need my oven during the day. I forgot. Next morning I could have put it on but wanted to take pictures and due to another disturbed night with the cat wasn't feeling overly motivated to set up camera gear.
Finally, I remembered to put it in the oven.
It's 20.15 I come downstairs to let Boo out for his evening outing. I remember to do it, the only thing is I was going to take a photo, at this time of night too tired and the light isn't right. It's baking hot too.  I put the oven on for a few minutes then pour my cream into a small container. It's really thick. Pop it in the oven and turn it off and off I go.
I am so excited. Waiting for 6.30am when my first batch will be ready to go into the fridge. (Only 40 minutes to go now). I keep peering at it not that you can see anything happening.  Hoping to eat it for tea. Will try to do a quick photoshoot to shoot of my results, if not will have to do it again later. I forgot about it when I got up at 4.00 and let cool air in, hope this doesn't affect the results.
Fingers crossed.
6.27am I move the cream to the fridge, it moves slightly and I am concerned it will not set. Still won't know until later.
4 pm I have returned now and the first thing I look at is my cream. It looks set. I pop it on the counter top and gently scoop a spoon into its thick creamy mass. YES!! I bounce with excitement. A whole tub of REAL FRESH Cornish Clotted Cream. Woop, Woop!
No liquid through at the bottom, I guess that is because I used super thick double cream to make it.
Above are pictures form that batch and my dessert for the evening. I added honey for extra sweetness.