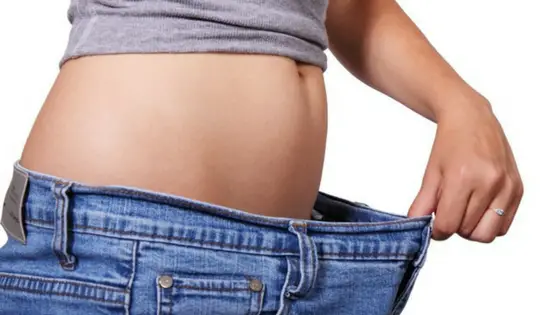 Can you really drop 7lbs in seven days by stopping eating 7 foods? The answer is from my own experience – yes you really can. And easily too. Of course, there is a lot more to it than that. What happens after the 7 days are up for example? Well if it worked, and I am sure it will then you do the other 14 days then find out what is harming you in your diet.
Following the guidelines laid out in the book, you can then add back the safe foods again.
The Virgin Diet and the Virgin Cookbook are both written by the hugely successful and knowledgeable nutrition expert JJ Virgin. And she packs a punch.   Many of our long-held beliefs about dieting are blown out of the water and she explains why they are wrong.
For me, it was about getting back control of my health finding energy again and dropping a jean size asap and taking control away from those that would manipulate us and take advantage of our genetic disposition to sugar.
Updated Information June 2017
So How Did The Diet Work For Me and Can it Do the Same for You?
Wow just WOW these results are amazing and I've only just done week one. I lost a total of 6lb in 6 days (I was on the sugar diet on day one and part of the second day so had sugar etc and decided to do this first). Yay so excited. What is equally amazing is the inches lost.
Bust 1.5
Tummy a whopping 4 inches (cm)
Hips 2
Wasit 1.5
Thighs Left 1inch Right 1 inch
Total inches lost in Week One 11 inches I can nearly go down a jean size!
This series of books is a bestseller in the US.
Not bad for a week on a diet that I wasn't even meant to be on and didn't have all the information or ingredients for.  I was simply going to cut out sugar but realized that I needed to substitute it for something.  I did a lot of research on YouTube on sugar and its effects and decided on the Sugar Impact Diet. But then I came across a video that said about food intolerances and how you hold your weight because of them so I decided to give it a try first.
I know that I have other issues so thought I'd give this a try. Normally I don't fall for titles like lose 7lb in 7 days but with all the research and see what was being said I was absolutely certain that it would work.  It also fits my no sweeteners and no soy criteria. This is important because I feel more and more that artificial sweeteners are just not good for you.  Also, apart from the fact, most Soya is GMO and bad for the environment that isn't good for you anyway.
I will probably go over to the sugar diet at some point as that is a major issue for me personally although I don't think you have to do both.
Did I Drop a Jean Size in 10 days?
On the morning of day 11, so ten days in (well technically 9 due to my first-day change) I decided to try out my jeans again – and they fitted!  I couldn't believe it. I can't remember the last time I got into them, it must be over 4 years ago easily. Before I started the diet I couldn't even connect the two sides, not even close.
Week Two Results
I lost 3lb and several more inches in week two and also discovered from the books that I can speed up or slow down weight loss as I want to. I managed to get into the next jean size down in 10 days!
What Happened Next Is Quite Scary
After an extremely rough week three probably due to my budget restraints and a misunderstanding of coconut milk, I decided that I would go on to see if I was intollerant to any of the foods rather than continue with stage one for longer.
Now if I had any doubts before the next week obliterated them completely.  I decided to trial eggs first as they are really versatile. My reaction was totally evil. Within two days I had regained most of my waist and stomach due to bloating and gas, I had stomach cramps, my energy levels bottomed out completely, I broke out in spots and had other unfortunate symptoms – two days!
As you would expect as this is designed to find your intolerances that keep weight on, I didn't lose any weight.
Totally shocked and horrified, I stopped eating eggs.
Next up was gluten, now if there was anything I would have put money on that I was intolerant to it would be gluten, but the results were mild I did put weight on so there is some intolerance there but nothing like the eggs.
There are specific processes and methods for the trailing weeks to make sure you know which you are intolerant to or not. Having decided to avoid Soya the plague anyway I have now nearly finished my trialing weeks. With the last week, having lost weight again. Yay, something I'm not intolerant to, finally.
I am completely stunned by the results and affects the food is having on me.
The Virgin Diet Book Reviewed
The Top advantages I found using this method for weight loss.
It is easy to follow
There's no calorie counting – Yay!
No low-fat restrictions
It works (perhaps that should have been first)
The meals are very tasty
Easy to make meals
It removes cravings
Fills you up
You aren't expected to just stop using something substitutes are advised
You can substitute something natural for sugar if you want
My Top Challenges
Cost of using organic meat
Cost of protein powder and lack of JJs powders in the UK
Odd ingredients
How it might affect the whole direction my blog
How I overcame the Challenges
Organic meat is at least 4 times the cost of normal meat and while I agree with JJs view of what goes into the meat for me organic is not always possible. Mum said just eat less but of better quality which can work. I also have a lot of beans and pulses etc and these work out quite economical so I can also use these as a meat replacement for some meals. Sometimes though I jus thave to by the best quality normal meat I can.
If your budget runs to protein powders then you can easily get a plain one (check which ones JJ says are ok and which to avoid). Then you can add unsweetened cacao or vanilla or something to flavour it. I had decided (before I knew I had to ditch eggs) that I could replace the protein powder with eggs.  So I would have an omelette and a protein free shake. I am hoping that eggs will be OK for me as they are very versatile.
If you haven't shopped this way before many of the ingredients may seem odd.  They aren't, not really.  My sister eats similarly to this to keep her blood even so I am familiar with this type of cooking it's just a matter of adjustment. The ingredients are available in the UK (except JJs powders as far as I can tell and these can be replaced with alternatives).
I haven't as yet.  If I am not cooking something I cannot write about it so it might be that what I write about has to change. It already has as I have written about making beans etc.
The Virgin Diet Cook Book Reviewed
I couldn't believe the size of this book when I opened it. It is huge.  Well worth the money.
This is more than just a cookbook.  It is packed full of recipes, advice tips, and useful information.  What I like about this book that that although JJ says eat the best and eat organic etc she does have a section for those of us on a budget.
There is also a section on eating out and how to deal with it.  This is a good idea as eating out can be a challenge and can supper many dieters weight loss plans.  I have seen it many times in friends who follow other diets.
Of particular interest to me was the diabetes section and how the diet helps those with diabetes as my sister is diabetic I am hoping she will try this as I think it will help her.
For vegetarians and vegans, the differences in protein etc are covered.
Packed full of information
150 great recipes
Takes into consideration budgets, diabetes, Vegetarians and vegans and the family
Flexible recipes if you want it
A recipe guide if you prefer that
It works
On The Down Side
Only a few coloured pictures
Measurements in cups
Are the ingredients easy to get hold of in the UK?
I had read on one of the Amazon reviews that the ingredients were not available in the UK. I was prepared to find substitutes.  But that is just not the case.
The small local shops like Coop or Nisa might not do all the ingredients but you can get most of them in the larger supermarkets,  Sainsbury's is quite good. Waitrose is the only supermarket left that is dedicated to making sure things are non-GMO.  Otherwise, you can shop at the local butchers or a quality health food shop (but watch it as not all foods are healthy even here). You can also get veg and meat boxes delivered from your local organic farmer's groups at a good price.
I find shopping online is easier as you can take your time and double check all the ingredients. Don't assume for instance that rice noodles are only made from rice our local store has them made from wheat as well. In fact, when shopping is done assume anything, bacon has sugar as does some mustard. And some have eggs under odd names.  All this is explained in the books
I'm On a Budget. What is the Cost?
The meat is much more expensive with organic being 4 times the price but if you are on a budget you may just have to do to do the best you can with the best meat you can afford. JJ advises which items spend to spend the money on for those on a budget.   It is well worth having organic for the weeks of the test if you can.  If your budget runs to organic then that is the best way to go.
There are ways around it.  There are beans and pulses and lentils these are quite economical. For instance, you can use green lentils as a meat substitute or in addition to meat in a chilli to make it cheaper. You can use them in a vegetarian dish on occasion etc all helping to balance the cost. Organic Veg boxes from local farmers are a great value. I priced one once and it was the same cost as buying supermarket veg that wasn't organic at that time.
Is the Diet Extreme?
Now dropping 7 foods for 3 weeks might seem extreme but so it spends 20 to 30 years on various intermittent diets losing and gaining the weight because we have been fed the wrong information for years. Are 3 weeks really that long?  No, it isn't and it is better to know which foods are the culprits.
You probably already know in your heart anyway, it's the foods that you ar addicted to.  How cruel is that? The foods you crave the most are the ones that are hurting you the most.
For me, it is sugar and wheat.  Now I know I'm not celiac as I was tested as my sister is celiac and I hade similar symptoms. So why bread, is it the wheat, the soy (nearly all shop bought bread has soy in it which is ridiculous in my view)? Only 4 days to go before I can reintroduce the foods and see how my body reacts.
US Measuring Cups, My Nemesis
I think the reason I struggle with the US cups system is that I have to convert to them to g for this blog which can become a bit complicated.  But actually using them is very easy, if a bit inaccurate.
Cups are cheap to buy.  Sometimes you can get them at your local supermarket but if not you can get them online easily enough.
I would love to hear of any of your successes with this diet.  Did you use the protein shakes and go organic or were you on a budget that meant you had to cut corners?  Did the diet still work for you as it has for me?