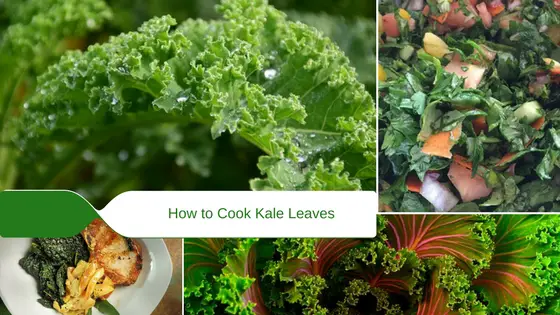 Kale is a fantastic plant to cook.  When deciding on how to cook kale leaves you have lots of options as you can cook it many different ways yet the basic way to cook it is really easy.
The most popular methods for straightforward cooking kale is to either boil or to steam it on the hob.  However, if you prefer you can add it to many different recipes as well
Kale only takes a short time to cook so it is time and budget friendly.
There are lots of different types of kale from curly to straight to black leaved kale, each tastes different and so it is never boring and each can alter the taste or intensity of your recipes slightly.
Why Is Kale So Great?
I love kale it is a very versatile vegetable and very good for you too.  It is absolutely packed with Vitamin A and Vitamin C.
It is a great vegetable to grow as it is cut and come again which makes it perfect for small spaces. My sister is not so keen as it is stronger tasting than your basic cabbage but then she isn't really a cabbage fan either!
My main issue with kale is that some varieties the leaves are very curly which isn't really an issue if bought in the supermarket but a pain if you have grown it as finding hidden slugs and removing them when you wash it can be difficult.
The non-curly kale is even stronger tasting so I prefer the curly variety. Those of you with children may find straightforward kale is too much for them as their taste buds are different to ours and everything is that much stronger to them. Maybe cut up and only give a little bit to start with.
How to Cook Kale Leaves
Kale, How to Cook on the Hob
Wash your kale leaves really well.  If you have grown your own kale check thoroughly for any additional extras like slugs unless you are not too bothered of course which some people aren't.
Remove the stalks
cut up your leaves into easy to manage pieces. Or if you prefer you can cook whole.
Place onto your hob in boiling water.
Bring back to the boil
Now cook gently on a medium heat for a few minutes. 5-8 depending on how you like your veg. Your kale should be tender.
Drain your kale leaves and serve.
How to Steam Kale Leaves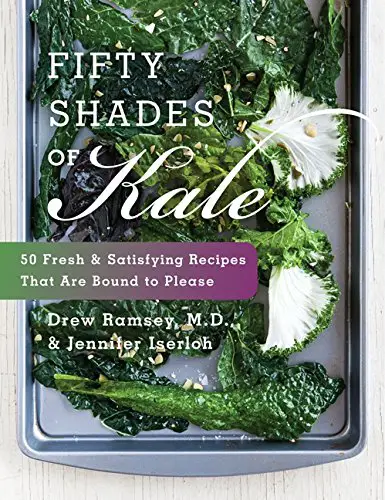 Sometimes you might prefer to steam your vegetables. Kale is easily cooked this way as well.  It reduces the heaviness of the water content of boiling.
Wash your kale leaves well.
Remove the stalk. (I confess sometimes I just chop off the bottom and leave the stalks)
Chop up your leaves.
Pop your kale into your steamer.
Make sure you keep the water topped up.
Cook at a low heat for about 5-8 minutes (I confess I have a three-tier steamer and just stick mine on the top of whatever is being cooked below it so the heat varies)
Remove you leave and put on a plate and serve hot.
Fifty Shades of Kale: 50 Fresh and Satisfying Recipes That Are Bound to Please
If you find straightforward kale a bit much you can add things to it.
Below is another method on how to cook kale leaves, this time with added extras (not slugs:)  )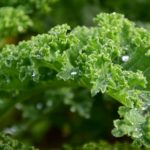 Sauteed Kale Leaves Recipe
Ingredients
1.5

tablespoon

cooking oil

1-2

cloves

garlic sliced

1

onion chopped

1

Fresh Red pepper or dried red pepper sliced and crushed

450

g

kale chopped or shredded

(1lb )

0.25

teaspoon

salt

120

ml

water or vegetable stock

1/2 cup
Instructions
Wash your kale leaves well.

Remove the stalk.

Chop the leaves finely or shred them.

Slice 1-2 garlic cloves depending on how strong you like them.

Red peppers sliced then crushed.

Chop up your onion.

Heat up your cooking oil in a saucepan on the hob to a medium heat.

Pop in your red peppers, onions and garlic and cook until they are just softening.

Now add your kale and your hot stock or water to the pan cover and raise the heat to bring back to the boil.

Lower the heat to simmer and cook for a few more minutes (5-6mins)

Remove your lid and allow the majority of the liquid to evaporate.

Remove from heat and serve hot.
Recipe Notes
Notes: some people don't like to cook both onions and garlic together so you can choose either or if you prefer.
Sauteed Kale adapted from a combination of an Allrecipes Recipe, eatingwell.com and food.com because I liked bits of each one and this is a faster and easier method.