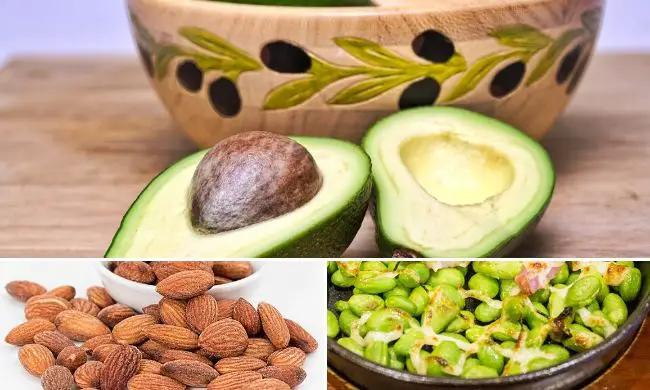 When you are on the low carb way of eating it is vital that you make sure you have enough nutrients like potassium and magnesium. If you know which nutrient-rich foods are high in potassium and magnesium and the amounts they have you can make sure you are getting enough but not too much.
Potassium and magnesium are vital for your health. Whether you want to increase or decrease them it's important to know what foods have them. 
There are lots of low carb foods that are high in potassium and magnesium. These include different foods like vegetables, meat, nuts and seeds, and fish. There are too many to list in this paragraph. The more detailed list is below.
What is Considered High Potassium Levels? Using Bananas as the BenchMark For this Post
According to Healthline a food is low in Potassium if it has below 200mg of potassium per serving and you can have up to 4,700 mg a day if your kidneys are OK.

Whenever potassium was mentioned growing up bananas were always recommended as a good source. With these amounts of Potassium 358 mg 10% and Magnesium 6%, per 100g (3.5oz) bananas are considered high suppliers of potassium. 
Sorry bananas are not low carb and should be avoided or limited on a low carb eating depending on how low you are going.
For this article, I am taking anything below 200mg per serving as low and the nearer to bananas as possible (10%) as high. Some foods are high in these nutrients but are small servings that kick them out of the high range. Some of these have also been included below.

Low Carb Foods That Are High in Potassium and Magnesium Food List
Note All percentages where mentioned are based on a diet containing 2000 calories.
Nuts & Seeds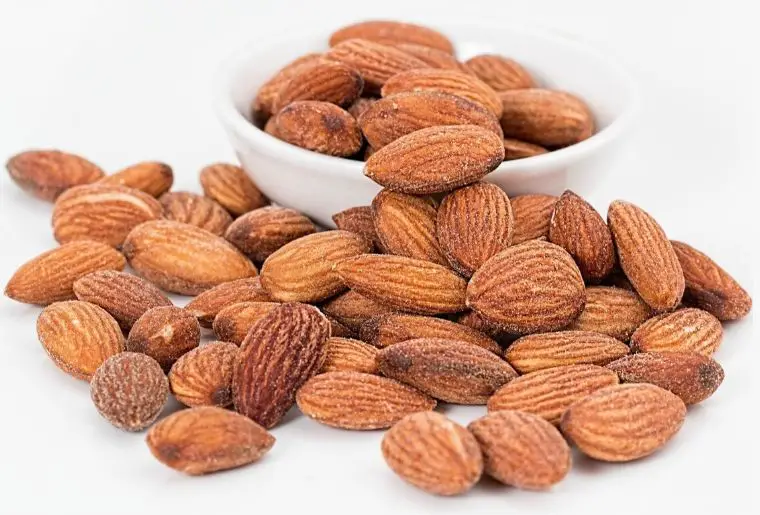 Nuts (especially almonds or macadamia nuts)
Almonds
Almonds are particularly high in magnesium. These nuts are nutrient-packed including 32% of Vitamin E. 
Almonds are great as treats although it is all too easy to overdo it. A favorite of mine is roasted almonds with salt (only those with strong willpower should attempt this!). You can have them flaked on salads or in soups etc.
28g or 1 oz of Almonds 
Potassium 208mg 4 %
Magnesium 77mg 19 %
Macadamia Nuts
Although macadamia nuts are high in potassium per 100g (3.5oz) as the servings are tiny they fall short of the 200mg for potassium. They are high in magnesium even with a 28g (10z approx) serving.
Macadamia nuts have lots of health benefits. 
Per 28g  Serving
Magnesium approx 42mg 9%
Potassium 104.3 mg 2%
Flax or Linseed
Flax (Linseeds) seeds pack some punch where both magnesium and potassium are concerned, but because you only have a small amount prob a teaspoon or so per serving they do not fall into the over 200mg per serving category.
They have been included because they are so high per 100g and magnesium is still 10% even in small amounts. As they are high so they make perfect additions if you are eating something with low amounts of these vital elements.  
Per 100g (3.5oz)
Potassium 813 mg 23%
Magnesium 98%
Total Carbohydrate 29 g 9%
Dietary fiber 27 g 108%
Per Tablespoon
Potassium 84 mg 2%
Magnesium 10%
Sunflower Seeds (Higher in Carbs)
Even one serving of sunflower seeds counts as a high potassium serving. The magnesium is also very high. This is a great way to add both to your daily diet.
If eating sunflower seeds you need to watch the carbs as they are higher in carbs nearly half of which is dietary fiber. In 100g (3.5oz) there are 20g of carbs and 9 of dietary fiber (UK 11g) which is higher than the norm of 5g. They are also high in fat so make a good addition to your diet. They are fine for Keto so can work for low carb as well.
Per 100g (3.5oz)
Potassium 645 mg 18%
Magnesium 81%
¼ Cup or 4 tablespoons is one serving (1 cup is 140g)
Potassium 226 mg 6.25%
Magnesium 28.25%
Pumpkin Seeds
Pumpkin seeds have lots of nutrients and fit the high potassium and magnesium guidelines. They are high in fiber and very good for heart health and full of antioxidants.
Eat your pumpkin seeds either raw or roasted for a delicious snack.
Per 100g
Potassium 919 mg 26%
Magnesium 65%
28.4g or 1 oz (about 85 seeds)
Potassium 260.5 mg 7%
Magnesium 18%
Vegetables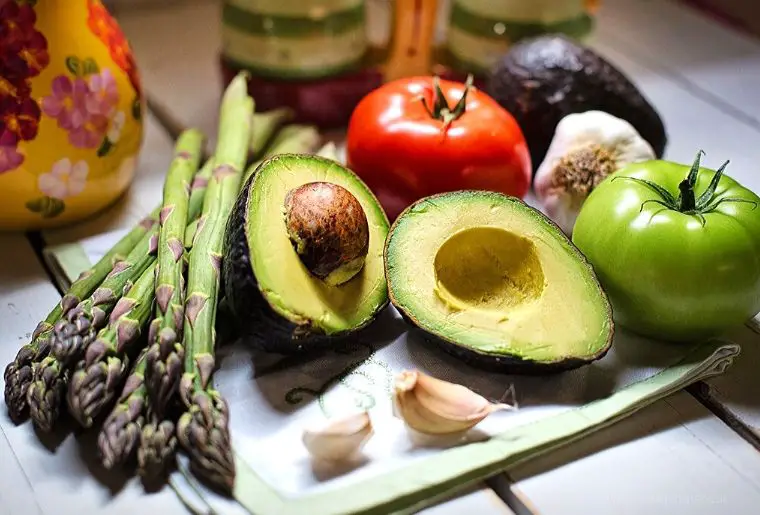 Leafy Greens (especially spinach and chard)
Spinach (Raw)
Spinach is very light, once cooked it condenses down so it is very likely that you will eat more than 1 cup (30g) of cooked spinach as a portion.  
100g of Spinach
Potassium 466mg 13%-16%
Magnesium 79mg 20%
1 Cup of Spinach 30g
 24 mg of magnesium 6%.
167 mg of potassium 5%.
Curly Kale
Curly Kale and other types of kale are both potassium and magnesium-rich and also proved high amounts of Vitamins A & C (199-200%) And 15% of Vitamin B6 and a small amount of iron plus many other nutrients. 
Kale is a fairly strong tasting leafy green. You can eat it raw but it is also easy to cook. You can simply steam it or boil it or use it in recipes like soup.  
Per 100g of Kale
Potassium 491 mg 14%
Magnesium 11%
Per 1 Cup of Chopped Curly Kale 67g
Potassium 329 mg 9%
Magnesium 7%
Chard
Chard is another nutrient-rich leafy green with 122% of your Vitamin A and 50% of your daily Vitamin C needs (per 100g). Chard is also packed with lots of different nutrients.
Chard is a fun green because of its brightly colored stems.
A versatile green that can be used in many different ways eg sauteed, baked, stir-fried, with hummus or pesto and many more options.
Per 100g of raw chard
Potassium 379 mg 10%
Magnesium 20%
Per 1 Cup (36g)
Potassium 136.4 mg 3%
Magnesium 7%
Chard is considered high in potassium. The suggested serving size is 1 cup but the amount of chard that is in the cup varies quite a lot from 36g to 250m (the G equivalent is the same) per cup. 
Watercress
Watercress is overlooked on the leafy green front. Watercress has lots of uses. A few of these include:
Stir-fries, Soup, Sauces & Dips, Salads, Smoothies, Sandwiches (for those eating lower carb bread), and Pesto. It can be used with meat like other vegetables, sauteed.
Personally, I feel that watercress is best left raw as it keeps all its peppery flavor.
It is another vitamin-packed leafy green high in nutrients including vitamin A (63% & C (71) of our daily needs.
Per 100g
Potassium 330 mg 9%
Magnesium 5%
Per 1 Cup 34g
Potassium 112.2 mg 3%
Magnesium 1%
Arugula/Garden Rocket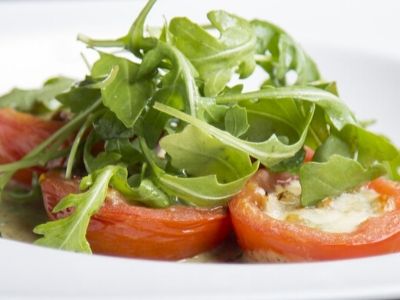 Arugula or garden rocket is good for detoxing and has many health benefits among these are helping with weight control, eye health, reducing the risk of getting cancer & helping to prevent the onset of diabetes and its anti-inflammatory to name only a few benefits.
Packed with, amino acids and vitamins C, E, B and K, chlorophyll and glucosinolates (which help against cancer).
In the summer months, I tend to eat leafy green veg like arugula (rocket) raw with either salads or cooked meat or as a vegetable dish. They do have a bit of a bite to them and are quite peppery so some people may prefer to cook them. You can cook it and use arugula in recipes much like many of the other green-leafed vegetables.
Per 100g
Potassium 369mg  11%
Magnesium 47.0mg  12%
Per 1 Cup (20g)
Potassium 73.8mg 2%
Magnesium 4.7mg 2%
Bok Choy (Chinese Cabbage) (Cruciferous)
Bok choy is obtainable in many countries like the US, UK, etc. Again it is full of lots of nutrients and these include Vitamin A (89% ) & Vitamin C 75%.
While bok choy is peppery it is milder than some of the other peppery greens which makes it more suitable for those that don't like strong tasting veg. Its texture is similar to cabbage. 
You can saute, fry boil and steam bok choy. You can also eat it crunchy raw. In fact, many recommend you eat it raw as it is at its best then. 
It is ideal for soups, stir-fries, and salads. 
Per 100g of raw Bok Choy
Potassium 252 mg 7%
Magnesium 4%
Per 1 cup of shredded bok choy (70g)
Potassium 176.4 mg 5%
Magnesium 3%
Broccoli Florets (Cruciferous)
You can eat the leaves and the centers. The information here is for the broccoli florets only. 
Broccoli is my all-time favorite green vegetable. If I get the excuse to pop it in a recipe I do. It's currently going into Chicken Balti along with spinach cubes. 
You can, of course, eat it raw.
Unfortunately, the UK is getting a lot of black mold in broccoli due to the soggy weather (yes even soggier than the UK usually is!) If you are in this situation go for the organic broccoli it seems to be less prone. 
Broccoli is well known for being high in nutritional value. It is high in vitamin C and helps the immune system. It is also good for brain function.
Per 100g
Potassium 316 mg 9%
Magnesium 9.4 5%
Per 1 Cup Chopped Broccoli (91g)
Potassium 287.6 mg 8%
Magnesium 4%
Turnip Greens (Cruciferous)
Turnip greens have a better potassium and magnesium content than the turnips themselves and are lower carbs than the turnip base.  
Both turnip and greens have lots of vitamins and minerals, however, the greens have a higher percentage. With a high level of  Vitamin K251mcg, 314% per 100g raw (just under 2 cups) & Vitamin A 232%of your daily intake (based on 2000cal per day DV).
Per 100g of RAW turnip greens  
Potassium 296mg 8% (5% when boiled)
Magnesium 31mg 8% (5% when boiled)
Per 1 cup of RAW chopped turnip greens (55g)
Magnesium17.1mg 4%
Potassium 163mg 5%
Zucchini or Courgette
These versatile summer squash can be eaten raw in salads with dips etc or sauteed, baked or grilled. You can also make them into noodles or pasta.
They are also a good source of (Vitamin C  29%) and B6 (10% DV).
Per 100g of Zucchini or Courgette
Potassium 261 mg 7%
Magnesium 4%
Per 1 Cup of Chopped Courgette or Zucchini (124g)
Potassium 323.6 mg9%
Magnesium 5%
Edamame (mini Soybeans)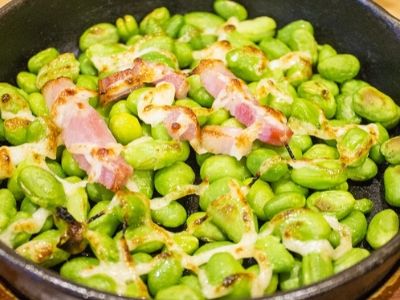 Edamame beans are mini immature soybeans. They are usually cooked in the pod, however, in the UK, they are often sold podless. 
They are much lower in carbs than soybeans.
As raw soy is poisonous you have to cook edamame beans before eating them. Simply boil them in their pods for about 3-5minutes.
They are also a good source of Iron (12%) and have some other vitamins and minerals Vitamin C 10%, B6 5%, and calcium 6%.
Also, there is a good chance they are GMO. According to eating made easy.com, 85% of edamame grown there are GMO.
Per 100g of Cooked Edamame Beans
Potassium 436 mg 12%
Magnesium 16%
Per 1 Cup (155g) of cooked Edamame Beans
Potassium 675.8 mg 19%
Magnesium 24%
Tomatoes (Red Uncooked)
Although technically fruit tomatoes are treated more like a vegetable so for culinary purposes They are grouped with the veg.
Carbs net 3 US (3 carbs in the UK) per 100g (approx ½ cup (7.1oz) chopped or diced tomatoes)
Tomatoes are great in salads, fried or baked. They work well cooked as a sauce or Italian dishes etc. And my all-time favorite tomato soup. 
Per 100g of Tomatoes
Potassium 237mg 7%
Magnesium 11mg 3%
Per 1 Cup of Chopped or Diced Tomatoes (180g cup values vary hence the difference to above)
Potassium 427mg 12%
Magnesium 19.8mg 5%
Tomato Juice
Tomato juice can count as one of your five a day. Make sure it is unsweetened and sweetener free. 
100g (3.5oz)
Potassium 229 mg 6%
Magnesium 2%
Peppers
Peppers are perfect for pizza toppings, using in pasta sauces or omelets, stir-fries, and salads.
Peppers are great for Vitamin C at 181% of your Daily Value (DV)
One pepper is approximately 45g to 113g in weight.
Per 100g of Peppers
Potassium 340 mg 9%
Magnesium 6%
Per 1/2 Cup (75g)
Potassium 255 mg 7%
Magnesium 4%
Garlic 
It is very unlikely that anyone would eat 100g of garlic I have given it a mention because it is quite high in both potassium and magnesium and it can be added to lots of different dishes. This is ideal if you have a dish that is lower in both and you would like to increase it.  
When you reduce garlic down to only 3 cloves it is only 1% of both.
Per 100g of garlic
Potassium  400mg 11%
Magnesium 25mg 6%
Pumpkins
Pumpkins are slightly higher in carbs than most things on this list. They are worth a mention because they are high in potassium and packed full of Vitamin A.
Per 100g of Pumpkins
Potassium 340 mg 9%-11%
Magnesium 3%
Per 1 Cup if cubed Pumpkins (at 116g)
Potassium 394.4 mg 11%
Magnesium 3%
Fruit & Berries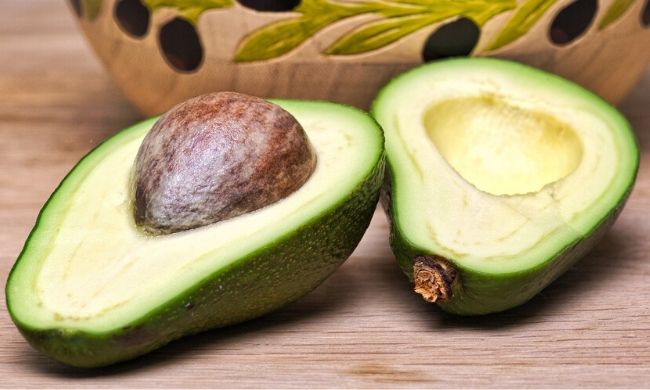 Avocados
Avocados are a good supply of healthy fats on the low carb way of eating. They are also high in both potassium and magnesium and low in carbs (only 2 net US or 2 carbs UK). If you are including these regularly you are also getting a good supply of both.
Avocados can be used both in desserts and mains. They are perfect for soups, salads, in omelets. You can also substitute them for mayonnaise or sour cream (source) or even stuff them.
They are also a great source of vitamin B6 and C.
Per 100g
Potassium 485 mg 13%
Magnesium 7%
1 A cup of Cubed Avocado (varies slightly depending on whether sliced, cubed or pureed
Potassium 727.5 mg 20%
Magnesium 10%
Plain Full Fat Yoghurt Only
Even with plain yogurt, the carbs will vary from brand to brand and type to type. Greek yogurts are firmer and tend to have lower carbs than the softer yogurts. It's best to check out the brand you intend to buy. 
Plain yogurt per serving of 170g (6oz)
6 ounces of yogurt (260 to 435) of potassium (source)
Carbs approx 4.9-5.2. Per 100g (3.5oz)
Sea Food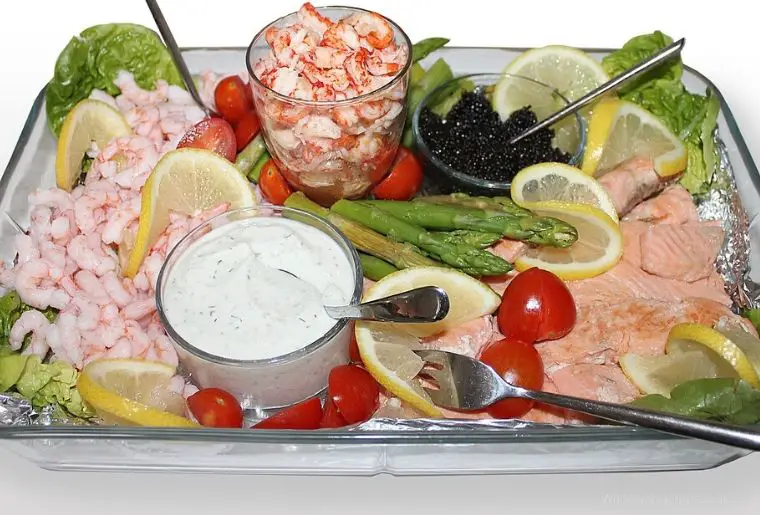 Anchovies
Anchovies have a very high percentage of magnesium and potassium per 100g. You get 5% more potassium and 7% more magnesium in tinned and oiled anchovies. You have to watch the salt in tinned (canned) oiled anchovies though as it is a tad on the high side at 3668 mg 152%. It is best to get raw anchovies if you can and cook and add your own oil.
Anchovies are also high in calcium and iron and have a small amount of vitamins B1 & B6.
Per 100g (3.5oz) Raw Anchovies 
Potassium 383 mg 10%
Magnesium 10%
Sodium 104 mg 4%
Per 100g (3.5oz) of tinned (canned) oiled Anchovies (this may vary from brand to brand)
Potassium 544 mg 15%
Magnesium 17%
Sodium 3668 mg 152%
Pacific and Atlantic Salmon
Salmon is very popular & healthy seafood with the added advantage of being an oily fish. This makes it perfect for the low carb diet. 
You can see below that there are slight variations between the potassium and magnesium values in the Atlantic and Pacific salmon (Chum). The calorie and fat content of Atlantic salmon is higher.
Salmon (Chum)
Per 100g of chum salmon
Potassium 429 mg 12%
Magnesium 5%
Per 85g or one 3oz piece of Salmon
Potassium 364.7 mg 10%
Magnesium 5%
Salmon (Atlantic Raw Salmon)
Per 100g of Atlantic Raw salmon
Potassium 363 mg 10%
Magnesium 6%
Per 85G or 3oz piece of fish
Potassium 308.6 mg 8%
Magnesium 5%
Prawns  & Shrimp (Raw)
Not only are prawns and shrimp high in both potassium and magnesium they are also a great source of protein. In fact, they contain 48% of your daily value of protein (24g).
Thankfully unlike tuna prawns don't contain much mercury which makes them a much healthier choice. They are also high in omega 3 fatty acids.
They also have a lot of vitamin B12 (47% RDA) and a whopping 71-95% of your vitamin E needs. They also have phosphorus, calcium, copper & selenium and a small amount of Vitamin B1. Source. This makes them a power pack source of vitamins and minerals.
Prawns make for a great salad, curry or starter. 
Note: Although prawns and shrimp are different types of animals, they are very similar. For the purposes of this post, I have put them together.
Prawns & Shrimp Nutritional info per 100g
Potassium 264 mg 7%
Magnesium 8%
Meat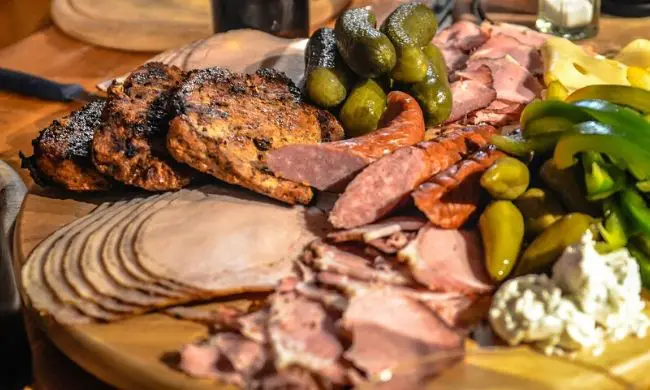 Beef
Beef is a good source of protein, fat and has 20% of your vitamin B6 daily value. It also has 30% saturated fat.  Perfect for roasts, curry, stews, casseroles, steaks, etc. 
Per 100g of Beef
0 Carbs
Potassium 318 mg 9%
Magnesium 5%
Per 1 Serving (85g)
0 Carbs
Potassium 270.3 mg 7%
Magnesium 4%
Venison Roasted
Venison, the umbrella term for the following meats antelope, elk or deer only has 6% saturated fat per 100g. So while it is low in saturated fat it is also low in all fats. Something to consider when putting your meal together. It has 25% iron. And has high iron. 
Venison is perfect for roasting, cooking in a pan, steak stew, etc.
Per 100g (approx 3.5oz) of roasted venison (figures based on deer)
0 carbs
Potassium 335 mg 9%
Magnesium 6%
Per 3oz (85g) of Roasted Venison
Potassium 284.8 mg 8%
Magnesium 5%
Mutton & Lamb
For this, I have taken the general mutton and lamb as a guideline. As with the others, the part of the animal that you eat does vary in nutrition slightly.
Lamb and mutton are high in fat with about 32% fat content and have a high-quality protein. It is a good source of omega 3 and 6.
Roasted lamb with mint sauce is a favorite dish for many. You can also grill or saute lamb or use in stew, curries, and casseroles.
Mutton & Lamb per 100g
0 Carbs
Potassium 230 mg 6%-8%
Magnesium 4%-6%
Per 3oz (85g)
0 carbs
Potassium 263.5 mg 7%
Magnesium 4%
Pork
Pork varies quite a lot between the types of meat. ie ham is only 8% potassium whereas lamb chops are 11% with tenderloin being 12% and pork belly being only 5%. I'm going with pork chops as they are popular and a very good source of both nutrients. 
Per 100g of braised Pork Chops
0 carbs
Potassium 400 mg 11%
Magnesium 6% 
1 Chop (180g)
0 carbs
Potassium 720 mg 20%
Magnesium 10%
B6 45%
Poultry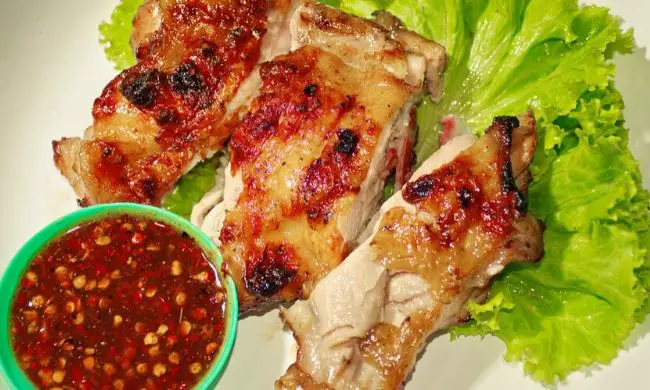 Chicken
Chicken is now the most popular meat in Australia and the USA and only the 2nd most popular in the UK according to some sources.  It gives a higher level of magnesium than many foods per portion
100g (3.5oz) of chicken also has a good supply of nutrients among which are 54% (DV) of your protein and 30% B6. 
Ideally go for proper free-range or even better organic chicken if you can, if not try to avoid the chlorinated ones.
Per 100g
0 Carbs
Potassium 223 mg 6%
Magnesium 5%
Per 1 Cup of Diced or chopped Chicken (140G)
0 carbs
Potassium 312.2 mg 8%
Magnesium 8%
Turkey Breast (Raw)
Also high on the protein and B6 supply turkey gives you Protein 58% protein and 30% B6 per 100g (3.5oz).
Whole turkeys are popular among many countries. They are most popular at Christmas in the UK and US and widely eaten all year in Australia. Israel is said to be the highest consumer of turkey per capita (source)
Per 100g of Raw Turkey
0 carbs
Potassium 275 mg 7%
Magnesium 6%
Pheasant
Pheasant is still popular in the US and UK during the autumn and winter seasons. It is high in many nutrients and very high in Vitamin A.
Per 100g of raw pheasant meat0 carbs
0 carbs
Potassium 271mg 7-8%
Magnesium 22mg 7%
1 cup chopped (140g)  Portion of Pheasant
0 carbs
Potassium 379.4mg
Magnesium 30.8mg 9%