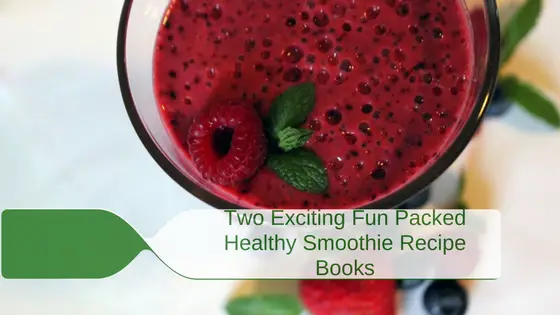 Well now you have your nice new shiny smoothie maker and have probably run out of ideas of what to do or you want smoothies that have specific benefits.  So what now?  Research what books would suit you best.
I need recipes that are healthy and help me get my full fruit and veg portions for the day, after all, there is little point in having a blender that blends fruit and not making the most of it.  So, I am researching different books that might suit my needs.
I already have a couple of books from my pre-green smoothie maker days, but although nice I also want ones that were more health conscious.  Going on holiday soon, Yay and like many others, I need to lose a few pounds (OK QUITE a few pounds, sigh)  so I am looking into healthy smoothie recipe books. 
I think it is important to work out what is important for a book to provide.  This is my list for what I think is important in a healthy smoothie recipe book.
The recipes must be tasty and nutritious.
Easy to make and not too fussy nor expensive.
The book should have a calorie and amounts guide.
There should be a good variety of recipes for different moods or times of the day.
and just maybe some things I could not normally think of.
Healthy Smoothie Recipe Books
The Smoothie Recipe Book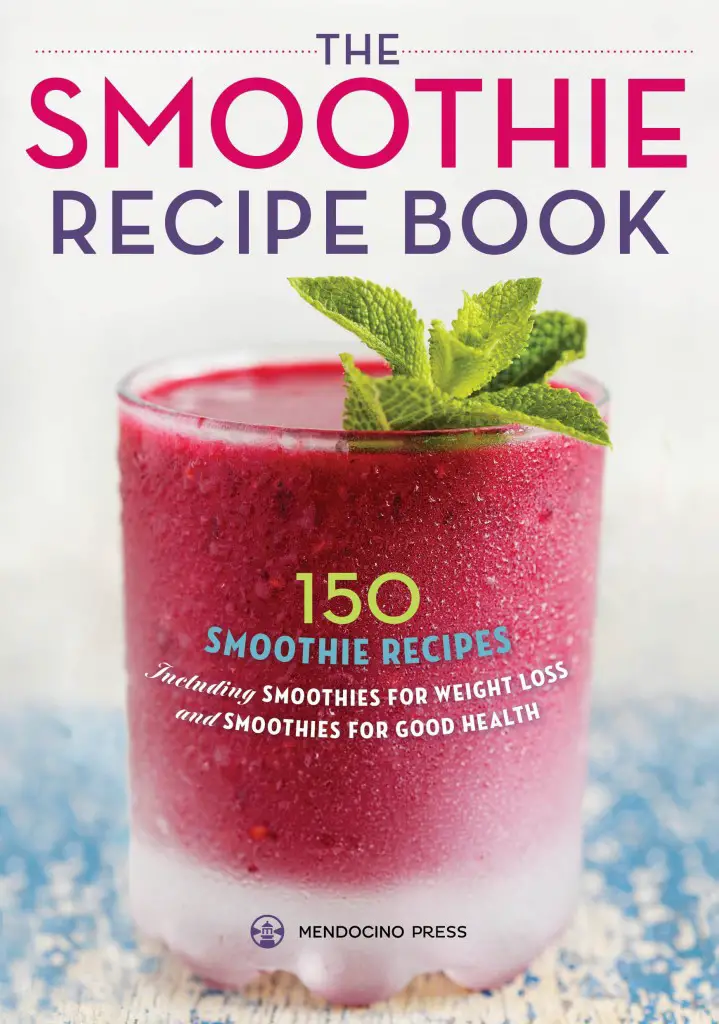 What I like about this book is that it includes a lot of recipes 150 healthy smoothies in fact.  However, they are not all about weight loss, they are about health as well.  That it is a No 1 best seller and has a lot of positive reviews is also important as you can see for yourself what other buyers are saying and that it is very positive.
What I love is that it also explains what the ingredients of the recipes do for our bodies.
Mostly, everyone says the recipes are tasty, this is vital as so often I have bought books only to find I hate most of the recipes.
What I particularly like is that some of the recipes are for diabetics.  My sister is diabetic and this really brings to mind who important having foods that do not shoot up your blood sugars so much.
The book is well led out and categorized to make it easier to find the relevant drinks.  However, it does not have pictures of the finished smoothies which is sad as this helps you to decide what to drink.  I can understand why, if it was written by an individual without backing I can guess how long it would take to take 150 pictures that are of a professional quality, not to mention the immediate cost of making 150 smoothies!
On the downside, it uses US cups measurements.
Weight Loss and Smoothies for Good Health is the Smoothie Recipe Book: 150 Smoothie Recipes
---
Nutri Ninja Recipe Book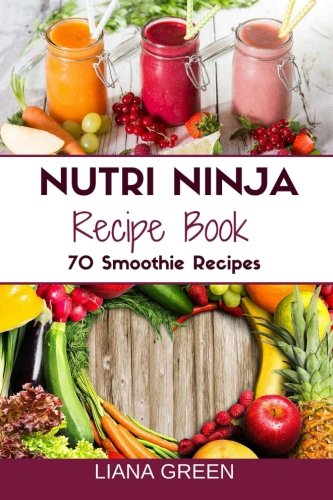 I am afraid my old fascination with martial arts got the best of me with this book with the word Ninja catching my eye!
Not so popular as the others mentioned, I cannot understand why that is as those that have bought the book like it and it has some very good qualities.
The author explains the basics of smoothie making which will then help to give people the confidence to make proper smoothies rather than just chuck it in and hope for the best (not something that worked well for me as I said before)
And the author does not like celery, which is for me my most hated veg.  (no celery on my allotment, not ever)
Although there are fewer recipes here the author does spend time on other advice as well as making the book both interesting and informative to read.  The recipes again are tasty.
These recipes are designed for the Nutri Ninja Pro Blender which looks a lovely blender with a strong 900w engine.  I cannot comment more on the blender as I love my Breville and do not need to spend the extra on the Ninja one.
I see no reason why these recipes cannot be used in other machines without adaptation, the smaller size here is 18oz cups which if I have worked it out correctly makes 0.5 liters the Breville has 600ml bottles as having a few of the others.
Increase yur energy with 70 Smoothie Recipes in the Nutri Ninja Recipe Book