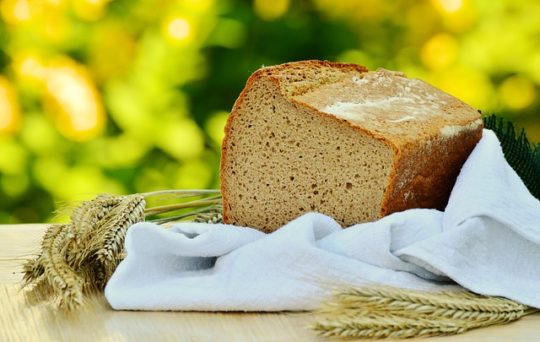 Why not create your own tasty loaf of bread? It's easy to do and tastes much better than shop bought bread. Learning how to make bread in your breadmaker machine is really easy. Bread machines are simple to use and you get great results very quickly. You don't have to be an experienced cook either, simply follow the instructions using the correct ingredients and you can have a tasty homemade loaf of bread in no time.
It doesn't matter if you simply want to make an easy white loaf of bread, wholemeal bread or something a bit fancier, the basic technique is the same. Making bread in a breadmaker is so easy it is a dream to do and you can have a lovely homemade tasty loaf of bread in as little as 56 minutes with a lot less mess than using traditional methods.
There are a lot of advantages to using a breadmaker over the traditional handmade methods, it is cleaner, faster to do and you get more accurate results.
It's so easy you can do other things while waiting. I popped mine on before starting to write this article and it is due to be ready soon. Its smell is torturing me while I write, lol.
How to Make Bread in a Breadmaker Machine for Perfect Results Every Time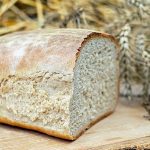 Make an Easy Medium Sized White /Brown or Mixed Grain Loaf of Bread Using a Bread Maker
It looks like a lot of instructions however they are step by step and this only takes a few minutes if that. It is so much faster than having to knead. Although  I admit I like kneading, the convenience and time taken to make bread this way make it so much easier. This is for a simple loaf of bread using strong white bread flour. This is the best way to start as bread flour rises easily, wholegrain flour has a couple more steps and doesn't rise as well. Once you have the basics down you can always progress to all kinds of bread.
Total Time
1
hour
3
minutes
Ingredients
350

ml

Skimmed milk (room temperature)

If you prefer you can use water and dried milk powder instead (260Water/2tbs dried

3

tbsp

Vegetable Oil

432

g

All-purpose flour or Bread Flour White or add 30g if using Wholewheat flour

For a mixed loaf put in 288g cups of white and 144g wholemeal flour

4

tbsp

White Sugar (Brown for a Brown loaf)

4

g

Salt

2

teaspoon

Yeast

Quick Bake, fast yeast
Instructions
First, prepare your breadmaker.

Remove the bread pan from the bread maker and put it on the counter.

Make sure you have inserted the paddle correctly.

Gather your ingredients.

You are ready to put them into the breadmaker.

Choose your loaf size, small medium or large.

Measure out your ingredients according to your loaf size and as you want to put them into the machine (see below for measuring tips).

Note: You have to put the ingredients into the bread maker in the EXACT order that they are listed on your instructions. Yeast is last and keep it away from the water

Return the pan to the machine making sure it is put in properly. (Mine you simply turn clockwise to lock it in place)

Once the pan is in the machine you can put the lid down.

You are now ready to switch the machine on.

Choose your settings for the bread according to the size loaf you already decided on.

Choose the colour of the bread crust, light, medium or dark.

Decide on the time to cook and set accordingly. (This will vary depending on your machine, fast bake is only about 56 minutes)

Press start and leave the machine until it has finished.

When it is finished if you can wait until it has cooled to remove it if not use something to protect your hands as the pan is hot.

Tip out your bread onto a flat surface.
Recipe Notes
Please note that different machines may need different quantities of ingredients. This is a basic universal loaf of bread you may need to adapt the quantities depending on your machine.
Brilliant Breadmaking in Your Bread Machine Book from Amazon
Make a Loaf Wholewheat Bread in Your Bread Machine
Wholemeal flour just does not rise like white flour so there are a couple more steps to consider when making it. You need to add a vitamin C tablet to it, it apparently helps to make it rise and also age better.
I've Been a Bit Naughty!
OK, I confess I've been being a bit naughty with my bread making and not followed my own guidelines. Tut, Tut, I have some old white flour that I wanted to use up so I have made some bread using 2/3 white and 1/3 wholemeal. It works really well. It comes out light and fluffy and a lighter brown so you have the best of both worlds in one loaf of bread.  All I do is spread out the white flour over a larger space and then do the same for the wholewheat flour.
6 TOP Tips on Making the Perfect Bread in Your Breadmaker
Put your ingredients in the machine in the exact order that it says. It will tell you to do it that way but you might not think it is important, It is.  It makes a difference to the results you get.
Make sure you measure properly and exactly.  Slight variations will make all the difference. When you put your ingredients into the cup or measurer make sure that you do not squish them in. Simply fill the correct measurer to the top (unless you are using part of a cup) and use a knife to level off. Do not heap it or put in less.
Get to know your machine. There are different levels of darkness for your bread. Keep a mental note of how dark it comes out if you prefer it lighter next time change the setting.
Use proper bread flour if possible.
Use quick rise yeast. (check with your own breadmaker on this just to be sure) But the quick rise or easy bake yeast works the best.
Keep the yeast apart from the water so it doesn't start to react before you are ready.
Spead out your ingredients, this is particularly important when making a quick loaf as it does not have so much time to mix in.