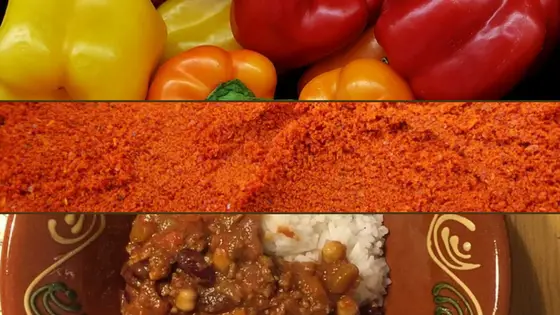 Why not make this fantastic easy mild chilli con Carne recipe for all the family for as little as 70 pence per person. As it is so mild even the kids will love it.
If you prefer something a little bit hotter simply add some extra spices like a teaspoon of paprika or fresh chopped chillies.
As it is cheap to make and can be frozen you can make one batch and use for other weeks.
Make This Tasty Easy Mild Chilli Con Carne Recipe for Only 70 Pence Per Person
This simple easy to create chilli con Carne recipe is a fantastic meal to make whether you are eating alone or have a big family.  You can freeze it and eat it later if you don't want to eat it all at once.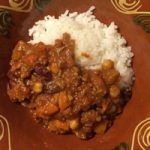 Easy Mild Chilli Con Carne Recipe
A fantastic easy to make chilli con Carne recipe for only 70 pence per person.
Ingredients
250

g

minced beef 1/2 pound

250

g

Dried green lentils

soak if needed

1

chopped onion

64

g

chopped bell peppers colour of choice 3 oz

approx 3 peppers

800

g

can chopped tomatoes 

29 oz

350

g

passata  mixed with 150g water 

12oz plus 5 in water

500

g

 can chilli beans

16 oz

500

g

can kidney or other beans of choice

optional extra

1/2

teaspoon

ground cumin

1

bay leaf finely chopped

1

clove

garlic

2 1/2

tablespoons

chilli powder

add salt and pepper to taste

1

tablespoon

of oil
Instructions
Heat up your oil in a large saucepan on a medium level heat until hot.  It should take about a couple of minutes.

Add your chopped onion and peppers (and a chilli if you have decided to do the hot version) cook in the oil for a few minutes. Stir to prevent sticking.

Now add the beef stir and cook that until it has browned.

If you like your chilli mild add in your spices with the sauce if you prefer it hotter add them nearer to the end of cooking.

Add your bay leaf & garlic clove.

Add your sauces and tomatoes to the saucepan and stir in.  Bring your chilli to the boil then lower to simmer for 20 minutes.

If you have added kidney beans add them now and cook for a further 10 minutes.
Make Your Chilli Hotter
Make your chilli hot by
adding a fresh seeded and chopped chilli or some paprika
Money Saving Tips
Use frozen beef this will save you a small amount.  Allow for any additional water due to the beef being frozen.
Use dried green lentils as I have here this saves you 60% on the cost of the beef. If you prefer you can substitute the lentils for the equivalent weight in beef.
Buy the shops own brand cheap range canned tomatoes saving you 18p.
Please note: that if you buy shops own cheap range of passata, chopped tomatoes etc you may need fewer ingredients as they may be more watery than the more expensive ranges
Veggie Swaps
It is easy to swap the meat for a vegetarian alternative.
Cost of The Ingredients
250g of minced beef = (95p)
250g Dried green lentils =(37.5p)
1 onion = 12p
3  bell peppers = £1
800g cans chopped tomatoes = 76p
350g passata 35p (shops budget range)
500g  can chilli beans, 500g (16 oz) 80p
ground cumin
1 bay leaf
1 clove garlic
chilli powder
salt and pepper
5 pence has been allowed for each herb
Total Cost of this recipe = 4.20 which is only 70 pence per head plus rice at about 12 pence if you add it. Or add Kidney beans for 11 pence per person.
Prices correct at time of writing but subject to change.  Based on Asda's prices.
If you make this recipe we'd love you to tell us how you got on Did you make any changes?
Recipe inspired by Easy Chili